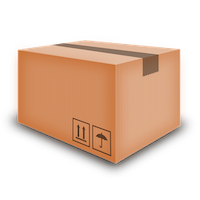 Package delivery to Adelaide - Parcels Packages
Kosmos Detail
Posted by: Lonnie Collins
Thanks for taking time to read and respond to my inquiry into package delivery to Adelaide. I need to ship the package from Brisbane, so if your company has a drop off facility or a pickup service nearby that will be great. If you do, please tell me its location and the hours it is open.

The package is 267 mm in length by 261 mm wide by 127 mm deep. Including the packing material, the package weighs slightly more than a kilo and a half. How much do you estimate the shipping charge to be to send this package with your company? If you do not mind, would you also send me information about express package delivery as well? There is not much of a rush for this to be delivered, but I would like to explore all of my shipping options while I am reviewing this.

Oh, and if you would also tell me the proper procedure to take if the package is damaged during transit as well. Thank you for sending me this information as soon as possible.
Related Parcels Packages Australia messages: