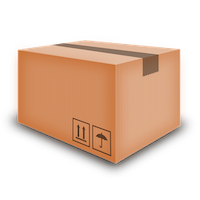 Package delivery to Brisbane - Parcels Packages
Northwest Products
Posted by: Pauline Guinn
Good day! I need information from a company or companies, who can provide package delivery to Brisbane. Since I am sending this package from Darwin, Northern Territory, if you have information about your shipping methods from here that will benefit me greatly.

I have already prepared this package for shipping by boxing the contents, padding them, and properly taping the package. The package's dimensions are 305 mm in length by 229 mm wide and 140 mm in depth. The package weighs about four and a half kilograms. Have you an estimate of how much you will charge me to ship this package with your company? Does your company have a shipping office near to Darwin? What hours is that office open for business? Approximately howl soon can you deliver this package to Brisbane? I would prefer it delivered by the end of next week if possible.

If for some unknown reason the package is undeliverable, does your company provide a return service? I look forward to receiving your shipping information. Thank you for sending it to me.
Related Parcels Packages Australia messages: