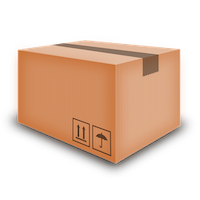 Package delivery to Melbourne - Parcels Packages
Posted by: Susan Mann
Are there any companies who provide package delivery to Melbourne, Australia? Can you also provide this service to someone who is shipping the package from Johannesburg, South Africa? If so, then please send me information about your shipping services as soon as possible.

Does your company have a shipping office located near to my location? If so, what is your hours of operation so that I may drop off this package? Do you offer any other kind of services at your local office, such as packing services? The package I am shipping, weighs less than a kilogram. Its dimensions include 456 mm in length, by 228 mm wide, and it is 115 mm deep.

How soon can your company deliver this package to Melbourne? Do you offer any sort of guarantees on your services? These guarantees would include delivery by a certain day or time, as well as no damages during shipping. Please contact me through my provided contact information. Thank you for sending this as soon as possible.
Related Parcels Packages Australia messages: