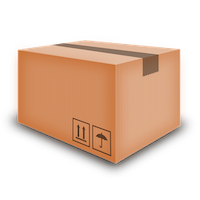 Package delivery to Cardiff - Parcels Packages
Imadoteau Inc.
Posted by: Nate Trivett
I must send a package from our office here at Paris, France. This is why I have posted to your forum. I need information about package delivery to Cardiff, Wales, United Kingdom (UK). The only information I require at this time is for regular shipping, as it is not necessary to add express delivery to this shipment.

The package weighs 11 kilograms. Its size is 61 cm in length, 29 cm wide, and 19 cm deep. Will you offer a pickup service from our office, or will you have a local shipping office we may drop off this package during your business hours? Please inform us of either option. What is your estimated shipping charge for this package? Do you offer delivery confirmation services? Is that an additional charge? What are your options if the package is damaged during shipping? Do you offer compensation for the loss or damage? Please feel free to leave a comment or to contact us directly by using the contact information we have included with this forum. Thank you for sending this information as soon as possible.
Related Parcels Packages United Kingdom (UK) messages: