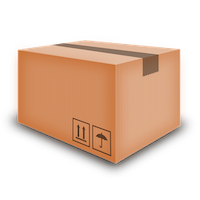 Package delivery to Edinburgh - Parcels Packages
Pontriel
Posted by: Quinton Trivett
I must ship a package from our office here in Denver, Colorado, in the United States. This package delivery to Edinburgh, Scotland, United Kingdom (UK) is expected to be delivered within the next two weeks. Will your company be able to complete the delivery within this time? How soon will you be available for a pickup at our office? The package is a standard sized box that is 10 inches long, 7 inches wide, and 5 inches deep. Including all of the packaging material that I have included inside the box, it weighs 12 pounds.

Do you know how much you will charge me to ship this package with your company? Do you have a guaranteed delivery service where you promise the delivery will be made by a certain day and / or time? Do you also have a guarantee the package will arrive undamaged? What are your terms if the package is damaged during shipping?

Yes, I realize that I have several questions. So will you please submit your company's shipping information to the email address I have included here? Thank you.
Related Parcels Packages United Kingdom (UK) messages: