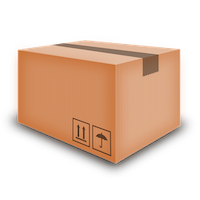 Package delivery to New York - New York - Parcels Packages
Norwiten
Posted by: Gustaf Radwanski
Thank you for responding to my inquiry. I am in preparation of a shipment and I need information about package delivery to New York - New York, in the United States. I work for a company that is located at Frankfurt, Germany, and we are processing a shipment of electronics parts. These parts will be enclosed in protective packaging, packaged into a box that will be 91 cm in length, 30 cm wide, and 46 cm deep.

Before we schedule your company for a pickup at our facility, we would like to have some information about your shipping services. You may send this information to the contact information we have included with this forum. We will have this order ready to ship by the middle of next week. Will your company be available for a pickup? What is your estimated time to deliver this shipment? What is your accepted procedure for processing a claim should the shipment be lost or damaged while it is in transit?

We will expect to reply to your information within a short time after we have reviewed it. Thank you for sending it.