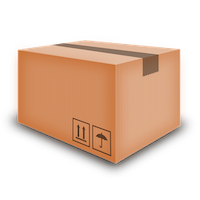 Parcel delivery for new school to New Zealand - Parcels Packages
First Years School of the Brethren
Our little school, First Years School of the Brethren, is going to be opening a new school in Christchurch, New Zealand. Our current location in Hobart, Tasmania would like to make arrangements to ship some parcels to the new school while it gets it's feet under itself.

These packages that we would like delivered to the new school in New Zealand would be sent regularly on a weekly basis most likely and would include school supplies mainly such as pens, pencils, markers, and paper products. We would also probably be shipping some larger items in the beginning such as some extra overhead projectors that we have on hand and two copiers that we have ear marked to head over there.

None of the deliveries will have any parish able items in them or such so if it will be more cost effective we can send the packages at a slow pace as opposed to overnight or something of that nature. Also, please let me know what other areas you ship to when giving your quotes so that we can note it for future reference.