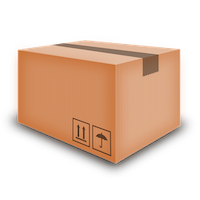 Package delivery to Madrid - Parcels Packages
Frankle, Benjamin and Davis, CPAs
Posted by: Matt Grobin
Frankle, Benjamin and Davis, CPAs has recently expanded our market to include Madrid, Spain and the surrounding areas. As a firm of accountants, we have very sensitive materials that we need to have shipped from our head offices in Barcelona and Rome to these new clients in the Madrid area. We are in need or a parcel delivery company that can handle this time sensitive and confidential material, such as tax returns and bank statements, in a reliable and consistent manner.

In order for you to even be considered by our company for help with this, you must submit a minimum of five references of past or current clients so that we can have them on file and do a thorough background check. Also please submit your licensing information as only licensed and insured companies will be considered for this on going position.

Please note that we are looking to forge a long term relationship here with a parcel delivery company.
Related Parcels Packages Spain messages: