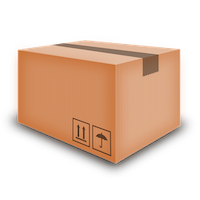 Package delivery to Barcelona - Parcels Packages
Baker Industries
Posted by: Lawrence Jamison
I am here to inquire about package delivery to Barcelona, Spain. It would be great if this information could also include if your company provides a pickup service at Detroit, Michigan, United States. Does your company also provide an express or expedited delivery service to Barcelona? If so, will you include information about that service in your initial contact information?

How much does international shipping cost? Is the shipping cost that you charge inclusive of any duties, taxes, or fees, that may be imposed? If so, how much of that cost is duties, taxes, or fees? How can I learn if the contents of our shipment are restricted for import or export? How long does it take for you to deliver this package to Barcelona?

When are we billed? Can we pay our shipping charges online? What payment options do you accept? If you have an information email that you send out, please send that to the contact we have provided to this forum. This will be the quickest method for us to receive it. Thanks for responding to my inquiry.
Related Parcels Packages Spain messages: