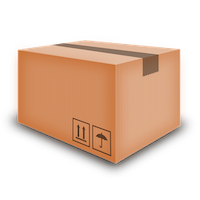 Package delivery to Warsaw - Parcels Packages
Uni Corp
Posted by: Adalberto De los Santos
I trust there is someone here who can provide me with information about a package delivery to Warsaw, Poland. I have a few items that I will send from our facility at Mexico City, Mexico. Does your company also include an express package delivery service? If you do, will you please send me that information as well? Our customer did not specify if they wanted express delivery, but it will be good if I have that information just in case.

Do you make guaranteed deliveries by a specified day or time? If you do, is that an extra charge? What other international shipping options do you have available? Will I be notified of the package's progress at each change of status that occurs while the package is in transit? How can I access this tracking information? Can I opt for an email notification?

If my package is lost, stolen, or damaged, while it is in transit, what are my options to recover my losses? Will your company pay to replace the package's contents up to the declared value?
Related Parcels Packages Poland messages: