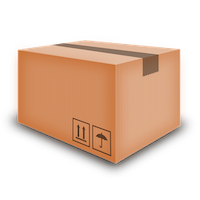 Package delivery to Helsinki - Parcels Packages
Bismarcohm Industries
Posted by: Paul Baxter
I need information about sending a package delivery to Helsinki, Finland. We will have the package ready to ship by the middle of next week. Will your company be available to provide a pickup service at our warehouse here in Buffalo, New York, United States at that time?

If you send out a general information package that describes your company's shipping services, will you please email that to me at the contact information included with this forum? I am confident that will answer most of my questions. However, I would like to ask a couple of specific questions here. I will appreciate it if you will address them when you send your information pack.

Do you offer express package delivery, or do you only offer a standard shipping service? What is the cost difference between the two services? Also, when would you deliver this package to Helsinki with either of these shipping services? Do you make tracking information available to shippers using either service? Or is it available only to one or the other? Thanks for sending this information and for responding to my questions.
Related Parcels Packages Finland messages: