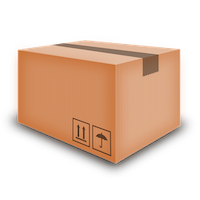 Package delivery to Vilnius - Parcels Packages
Posted by: Becky Harbor
Hi there. My sister just moved to Vilnius, Lithuania from our home in Serbia. We are quite close and I am hoping to find an affordable way to keep in touch through the mail on this site. I would like to be able to send her some packages and she would like to be able to send some home as well.

Some examples of things we would like to send back and forth would be pictures o things happening here or there, some books (we love to exchange a good book!), and maybe some birthday and Christmas presents or things of that nature. We wouldn't be sending anything too big or bulky so I do not need any pricing for over sized or over weight items.

Additionally, we would like to know about the security of the package overall from shipping to delivery please. If that means getting insurance on our things, then just let us know that please.


Related Parcels Packages Lithuania messages: