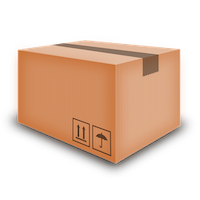 Package delivery to Thessalonika - Parcels Packages
Posted by: Peter Joiner
Good morning. My baby brother is going to be moving to Thessalonika, Greece to be closer to our family. He is set to move in about two weeks and I am hoping to find a package delivery company before then, which is why I have been recommended to come to this site for help. My wife and I live in Prine, Germany so the package will be sent from here.

We are hoping to send him a care package to welcome him into his new place. He has been staying with us for the past year while doing an internship so we want to let him know we miss him but wish him well. My wife and I think having a care package ready and waiting for him when he arrives will be the best way to this.

We will want to get a tracking number with the package so we know when it gets delivered so please include that pricing when you respond.
Related Parcels Packages Greece messages: