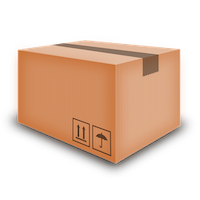 Parcel delivery to Cyprus - Parcels Packages
Hi, I will be requiring parcel delivery to Cyprus. Is it possible for you company?

I am from North Carolina, US and I want to send several gifts for my girlfriend who is currently based in Nicosia, Cyprus. We have been together for 8 years and this is the first time that we have been apart.
I would like to send her some of her favorite food that she really likes. She has been complaining about not finding her favorite chips or cookies whenever she has snack craving so I want to surprise her. The box I will be sending is quite large in size because I will also include several gifts for her.

I really hope that I have approached a reliable shipping company. This is my first time so I really have no idea what to expect. I have read some of the reviews of your satisfied customers and I hope that soon I will be one of them.

Please give me a pricing for your shipment via email or phone. I have included my contact details in this page. Thank you and I hope to hear from you soon.

Related Parcels Packages United States messages: