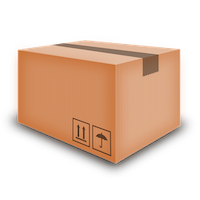 Express Parcel delivery to Cyprus - Parcels Packages
Hello and good day to everyone. I seek information from companies who can process express parcel delivery to Cyprus. This is a rush request from my cousin who is on holiday there in Cyprus. He tends to forget things when he is distracted, and this time he forgot some paperwork that he will need when he travels on to Turkey. Therefore, the sooner he can receive this package, the better. How soon can your company deliver this parcel to Cyprus? Can you deliver it by the end of next week? Can you guarantee this will be delivered by then?

I am sure that you have various shipping fees, so if you would send me a copy of how you charge, that will be of some assistance as I plan for the best method to ship this parcel. Can you email this information to my provided email address? I think this would be the quickest means for me to receive this information. Oh, and I am shipping this package from Dublin, Ireland. Thank you so much.
Related Parcels Packages Cyprus messages: