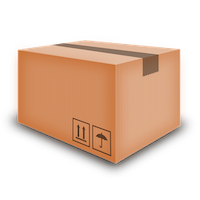 5 boxes delivery to Greece - Parcels Packages
Hello, I am from Baltimore, United States and I would like to send parcel delivery to Greece to my girlfriend who is currently in Volos. I am in Sydney, Australia now and I have numerous gifts that I bought for her.

It will be our anniversary in a month and her birthday too. I need your confirmation that you would be able to send my gifts there. I am not sure about the sizes of the packages but I am sure that it would need about 5 medium to large sized boxes. The weight of the boxes may be about 3-4 kilos.

If you accept my packages within the next week, would it still arrive on time? Maybe by November 28? Please let me know if this can be done especially if you have a speedier option.

Email me as soon as you can with your prices and shipping duration. I really want to finalize this. If you are not able to send my packages to Greece, tell me ahead of time so I can look for another company.
Thank you and I hope to hear from you soon.

Related Parcels Packages Greece messages: