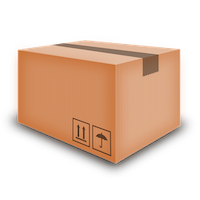 International Parcel delivery to Greece - Parcels Packages
I am here to request information about international parcel delivery to Greece. This parcel will be shipped from the United States, and will be delivered to an address in Athens, Greece. The package should be shipped by the end of this week, so your reply is requested asap.

We have shipped parcels to this address in Greece before, but the shipping company we were using is not available at the moment. Therefore, we must acquire a new courier who can deliver these parcels on time and undamaged. If your company is capable of providing this service, please email me at the address I have provided in this inquiry. Please also include your current rates and delivery estimates as well.

The parcel is about mid-sized at 8 inches by 5 inches, and weighs less than 5 pounds. The contents are not fragile, but should still be handled with due care. Thanks you for your reply.
Related Parcels Packages Greece messages: