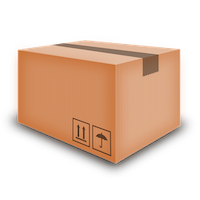 Parcel delivery to Toronto, Canada - Parcels Packages
My daughter just began her studies at the University of Toronto in Canada. We live out in Studio City, California, which is a bit of a hike away so we would like to send some care packages to her so she doesn't feel like she's that far away from her family.

These care packages would vary in content but may include fresh baked cookies like we used to do on Sundays when she was home, or photographs of the rest of the family, or maybe even some personal effects from her room. Regardless of the content we choose, it would meet all the standards for shipping requirements and not contain any hazardous materials or the like.

Please let us know if you can help with this project as we would like to begin sending regular parcels as soon as possible. It is hard to be away from home, especially so far, so we are hoping this would bring the comforts of home a little closer to her while she works on her studies.
Related Parcels Packages Canada messages: