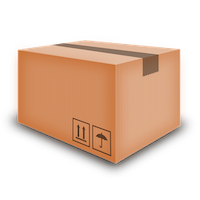 Express Parcel delivery to Israel - Parcels Packages
I'm looking for information on how to best ship an express parcel delivery to Israel. Does your company provide this sort of service? If so, are there any special packaging requirements? Does your company provide the necessary shipping materials, or can I purchase them locally? Do you have an approximate cost and schedule for delivery for this shipment?

The package is not large. It is about 2 ft by 2 ft and weighs about 2 pounds. The contents of the package is a small ornament for my mother. She collects ornaments of all kinds and since I do a great deal of traveling, I always watch for something she may find interesting and then send it to her. This package will be sent from the United States. While finding a shipping company may seem easy, I want to be sure I have all the information available to me before I send it.

I have provided you with my email address so I will receive your reply promptly. I must leave for Europe shortly, so I want to send this package asap. Thanks.
Related Parcels Packages Israel messages: