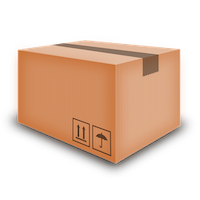 Large Parcel delivery to Russia - Parcels Packages
I have a rather large package that I need to send to my aunt who lives just outside of Moscow. Therefore, I am posting my inquiry in anticipation of receiving information from a company who has experience in large parcel delivery to Russia.

The package I must send is about 1500 mm by 1200 mm, so it is a somewhat over-sized package. As odd as it may seem with the package being so large, it weighs only 13 kilos including the box. Therefore, it is mainly a bulky package. My aunt collects pillows and this is what the package contains. This means there is nothing within the package that will break, and it is not likely to become damaged during transit.

The information I request is primarily in how much will it cost for me to send this parcel to my aunt. I would also like information on about how long it will take the parcel to be in transit as well. Oh, and if you can also send me information on any taxes, customs duties and the like, I will greatly appreciate it.
Related Parcels Packages Russia messages: