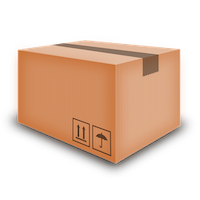 Expedited Parcel delivery to Saudi Arabia - Parcels Packages
Hello to all. I am posting here to seek information about expedited parcel delivery to Saudi Arabia. My needs are urgent, and I would like to submit this parcel for shipment just as soon as I can. If your company is able to provide the answers to my questions and if you are capable of completing my shipment, then I want to hear from you as soon as is possible.

I have a few small items that I want to ship home to Riyadh from Atlanta, Georgia in the United States. This package is for my brother as he has needs for these items for his work. These are small computer components such as a couple of case fans, and a set of headphones. He requires the case fans most urgently as he is unable to use his computer without them as it overheats after a short time.

If your company can provide me with information on how I can pack these items so they will arrive undamaged, and also the cost, I will appreciate it. Please also inform me of an approximate date you can deliver this package.
Related Parcels Packages Saudi Arabia messages: