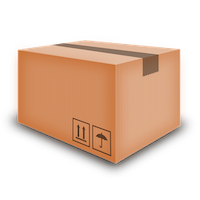 International Parcel delivery to Bosnia-Herzegovina - Parcels Packages
Hello everyone. I am requested to send some books to my friends so I am in need of information about international parcel delivery to Bosnia-Herzegovina. I am located at Miami, Florida, in the United States so I am near to some major transportation routes. I hope to find a company who has a local office and can instruct me on the best method to package these books so they will arrive undamaged. Does your company have an office near to Miami, Florida?

For the moment, I am uncertain of the parcel's dimensions and weight. This will be known for certain when I take the books to your office for packing. If you would be kind enough to send a price sheet that may include many different sizes and weights of parcels that can help me in knowing about how much money I should have available to ship this parcel. Also, please let me know about how long it will take for this parcel to arrive at its destination. My friends are not in a rush for these books, but I would like for them to arrive by the end of this month anyway. Thanks.
Related Parcels Packages Bosnia-Herzegovina messages: