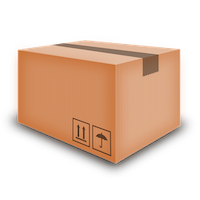 Expedited Parcel delivery to Malaysia - Parcels Packages
I am preparing a parcel to send to my sister who lives near to Kuala Lumpur. I will originate this parcel from Venice, Italy. Therefore, I have posted here as I seek information about expedited parcel delivery to Malaysia. Please only include information about your company's expedited services as I need for this parcel to be delivered no later than two weeks from today. Can your company meet this delivery expectation? How much extra do you charge for a certain delivery day and / or time?

My parcel is about 396 mm by 305 mm by 152 mm and weighs less than a kilo. How much will you charge me to send this express package with your company? Since I have included my personal email address for you to send this information, would you also include how to process a claim if any damage occurs during shipping? Thanks for sending me this information.
Related Parcels Packages Malaysia messages: