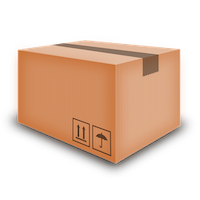 Express Parcel delivery to Pakistan - Parcels Packages
My brother is attending the university at Karachi. He was recently visiting our family here in Turkey and he has forgotten some of his schoolwork. Therefore, I have posted to your forum a request for information about express parcel delivery to Pakistan. I am not sure of the proper procedure, but I would like for this parcel to arrive to my brother by the middle of next week. Is that possible for you to do? Also, how much more would it cost for this express service that is guaranteed delivery by a certain date?

I have his schoolwork packed into a regular sized box. Is that acceptable, or must I use a special kind of box for this shipment? Please email me your answers to my questions as well as the information that I need whether I have asked for it or not. There are many things that I do not know about this kind of shipping. Thank you for sending me this information and for your understanding.
Related Parcels Packages Pakistan messages: