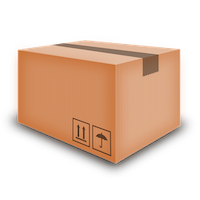 Package delivery to Seattle - Washington - Parcels Packages
Mirabile's Enterprises
Posted by: Achilleo Mirabile
Hello and thank you for reading my post. I am here to inquire about package delivery to Seattle - Washington. If your company provides this service, I ask you to please send me your company's information to my email account as soon as possible. This is a rush shipment, which is why my urgent request.

Does your company have a pickup service at Terni, Italy? If so, then how much of a notice do you require before you will arrange for a pickup? Is there someone at your company that I may speak with directly about this shipment? Is it possible for this package delivery to be shipped by an express shipping method? How much is your express shipping rates?

We would also like to ask you how we can submit a payment with your company. Do you provide an online payment method? Or must we submit a different payment method? If the package is damaged upon its arrival at the destination, will your company make good on the value of the package's contents? We will look for your information to arrive in our email's inbox.