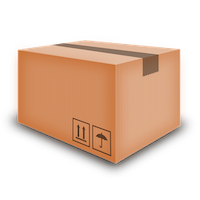 Package delivery to Philadelphia - Pennsylvania - Parcels Packages
Bismarcohm
Posted by: Barend Schwemmer
My employer is preparing an order that will be shipped from our facility at Munich, Germany, next week. I am here to request information about package delivery to Philadelphia - Pennsylvania, United States. We will appreciate it if you will send this information as soon as possible so that we may properly review it before making our final decision of which company and shipping service we will select.

If your company also offers an express shipping service as well as a standard shipping service, we ask that you submit information about both of these services. This will permit us to compare. Does your company provide tracking information services? How is that information accessed? Is it available 24 hours each day? Who may we contact if we have any additional questions after we have reviewed your information? Will this be the same person(s) that we should also contact about scheduling a pickup?

What must we do to have our package delivered safely? Must we purchase additional insurance? Or does your claims policy provide sufficient coverage?