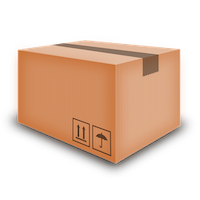 Package delivery to Vienna - Parcels Packages
Enrhardline
Posted by: Henry Lomax
I must ask a few questions about package delivery to Vienna, Austria. However, before I submit my most pressing questions, I will ask you to send information about your company's international shipping services to my email address that I have included here. I am confident your information kit will answer most of my concerns.

Is shipping to Vienna, Austria, from the United States any different than shipping a package to Germany? I suppose that some of my biggest concerns include those questions as they will pertain to customs. Will my package be delayed at customs for some reason? If so, will your company notify us of the reason for the delay and perhaps with a potential solution? Are there any duties, taxes, or fees that are added to international shipments? Does Austria add any other charges to inbound shipments?

If your company can provide tracking information that is easily accessible via the Internet, that will be an advantage. If Internet tracking is unavailable at some point during shipping, is there an alternate tracking method that we can use?
Related Parcels Packages Austria messages: