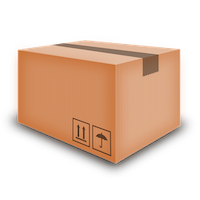 Package delivery to Lisbon - Parcels Packages
Bismarcohmia
Posted by: Christabelle Maranville
I was informed this forum is a good place for me to ask some shipping related questions and receive some good information. I hope I am posting to the correct place to ask my questions about package delivery to Lisbon, Portugal.

My employer is completing the processing of an order at our facility at Quebec City, Quebec, Canada. It should be ready to ship by the middle of next week. Does your company require an advance notice before you can provide a pickup service? If so, how much notice do you require? Do you suggest using the air cargo or the ocean cargo system? Why do you prefer one over the other, and what are the cost differences between them? Are any items restricted on either of these shipping options?

How much does it cost to ship between Canada and Lisbon? Is this a standard shipping rate? Do you also offer an expedited delivery service? What is the difference in cost and time to delivery between the two shipping services? Thank you for emailing this information as soon as possible.
Related Parcels Packages Portugal messages: