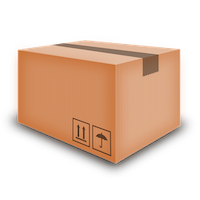 Package delivery to Moscow - Parcels Packages
Norduniana
Posted by: Fortuno Trinidad
I am here to inquire about a package delivery to Moscow, Russia. If your company also includes express package delivery services to Moscow, I would like information about that also. Our package will have the weight of about 17 kilograms. Yet, it will only be slightly larger than 2 regular sized shoe boxes. Can you base an estimate of your shipping charges on this information?

Since this is our first time in using your company's shipping services, must we establish an account with your company before shipping with you? What information will you require for this purpose? Once our account is setup, will we have online access? What kind of information will we be able to access? Can we send you shipping information that will be necessary to setup pickup appointments? Will we be able to pay our shipping charges and track shipments online? Do you accept the major credit cards for payments?

Will you be kind enough to email me a copy of your company's shipping information? Please also include a method that we may contact you as well. Thank you.
Related Parcels Packages Russia messages: