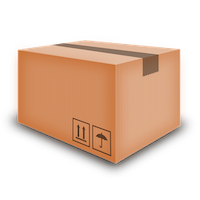 Package delivery to Tel Aviv - Parcels Packages
Company Brotzman
Posted by: Laurentine Bellamy
I have a package that will be sent from our company here at Paris, France. So I need information about a package delivery to Tel Aviv, Israel. Please send this information to my email address as soon as possible, as the package is both ready to ship and must be delivered to our customer as soon as possible. Also, if your company also provides express package delivery services, please include information about that as well.

Are there any items that we should not attempt to ship to Israel? How can we find out? What are the current customs regulations for Israel, and should we anticipate having to pay any duties, taxes, or fees upon our shipment's arrival? Just for information purposes, what would happen if our package is delayed at the Israeli customs for some reason? Would we be notified? Would we be provided with available options so that our package would proceed to the delivery?

I will look for your information to arrive in my email account soon. Thank you for making it available to me.
Related Parcels Packages Israel messages: