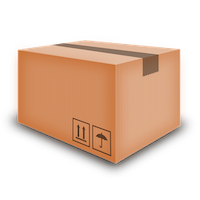 Perishable Parcel delivery to Grenoble, France - Parcels Packages
I am interested in finding a reputable company to help with some perishable parcel deliveries to Grenoble, France. My cousin has just moved to the area from our hometown in San Marino, Italy and my family and I would like to send her some baked goods over the holiday season to help her feel not so homesick.

We would be sending traditional Italian pastries like Boconottos, Pevarini and Struffoli to name a few. The pastries' freshness is of the utmost importance so my family and I would like to find a delivery company that can handle the shipments of these baked goods in a fast and careful manner.

Also, we assume that there may be some sort of extra paperwork to go through customs with these pastries. Please let me know what that would be when you tell me your pricing structure so that we can take that into consideration while choosing who to go with. Thank you!
Related Parcels Packages France messages: