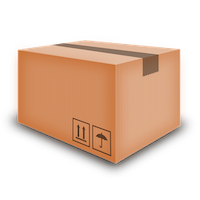 Parcel delivery to India - Parcels Packages
Is parcel delivery to India really much different than most anywhere else? I need to send a shipment of books to my son who lives at Indore. The books are new and I have purchased them here in the United States while on holiday and I want him to have the books before I return home which is why I am looking to ship them.

There are 9 books that should all fit into a rather standard sized box, so there is nothing really odd about it. All totaled, the parcel should only weigh about 10 pounds. Yet, there are a couple of things I need information about which is why I'm asking here for your professional opinion.

Can you please tell me how I should prepare these books for shipment? I'm thinking they should be sufficiently padded so they will not toss about the box during transit. But how can I best do this? Does your company sell the padding I need for this? Do you also sell the type of boxes I need? I look forward to reading your replies to my questions.
Related Parcels Packages India messages: