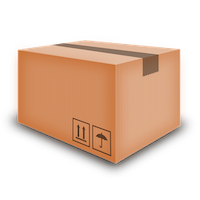 Parcel delivery to Italy - Parcels Packages
Treatment Pros
Based in Tirana, Albania, Treatment Pros is a mutli tiered psycho therapy clinic that caters to all walks of life. We have recently opened a satellite office in Andria, Italy and would like to find a safe and secure way to send parcels back and forth while maintaining our budget.

The only things we intend on shipping back and forth would be files, documentation from our practices, and maybe some flyers of pamphlets- so all paper goods.

I don't imagine that this would be done with any regularity but it may turn out that way over time. The point is that we would not want to enter into an agreement with you that would require us to meet some sort of shipping quota or get fined for not meeting it. That just doesn't make sense for our business although I can see why companies would have that in place for larger companies. Also let me know any time tables we will be working with such as if we ship something on a Monday from Albania, please let me know when we can expect it to be delivered or if we have a choice.
Related Parcels Packages Italy messages: