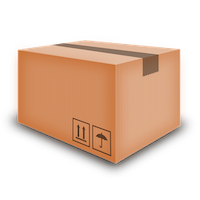 Package delivery to Chicago - Illinois - Parcels Packages
Unireot Inc.
Posted by: Adriana Tricarico
My employer has assigned me the task of arranging for package delivery to Chicago - Illinois, in the United States. We are located here at Palermo, Italy, so we will need for you to be able to provide a pickup service at our office during our normal business hours. Although I am requesting that you send your company's shipping information to the email account we have included here, we would like to know what are your responses to a couple of questions that we have about this delivery.

How much will you charge to deliver a package that weighs 7 kilograms? This package is the size of 36 cm in length, 26 cm wide, and 17 cm deep. Do you also offer express package delivery services? Please include your pricing for each service, if you do not mind. When will your company be able to pickup this package, and what is your estimated time to deliver it to its destination?

Thank you for using your valuable time to respond to my inquiry. And also thank you for sending this to our email account as soon as possible.