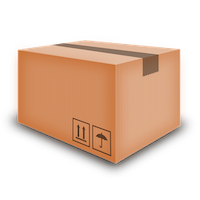 Package delivery to Las Vegas - Nevada - Parcels Packages
Salizoren
Posted by: Luciano Alessandrini
With whom do I contact about package delivery to Las Vega - Nevada? I have a package sitting on my desk that must be shipped within the next few days. I am located at Venice, Italy, and I have a few questions about how it is best to ship this package.

How difficult is the U.S. Customs on inbound packages from Italy? What happens if my package is held up at customs? Are there any duties, fees, or taxes that I must add onto the cost of shipping this package? The package weighs less than 2 kilograms. Are you able to provide a quote of the shipping charges? Are there any additional charges besides the quote that you provide? Will I be able to track this shipment online? Who can I contact if I have any further questions after I have studied the information you send?

Yes, I have many questions, and I am confident that you will provide the answers in the information that you will send. Please send that information to my email address. That will be the quickest method for me to receive it.