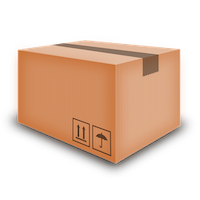 Package delivery to Cape Town - Parcels Packages
Huntiniani
Posted by: Manolo Canales
I have a package deliver to Cape Town, South Africa, that I must make the shipping arrangements. Therefore, I am posting to this forum in anticipation of connecting with a company who can complete this delivery on time and within a reasonable cost to my employer.

The package has the dimensions of 61 cm in length and 31 cm in both width and depth. It weighs slightly less than 6 kilograms. How much do you estimate our shipping charges will be to ship this package with your company? Also, when do you estimate you will deliver it to Cape Town? In addition to your standard delivery service, do you also offer an expedited shipping service? If so, how much extra cost would that be and how much faster would you deliver this package?

Will we be billed at the time of shipping? Or do you send us a bill during certain periods? Thank you for responding to my inquiry. Please contact me through this forum, as it will be the quickest contact method.
Related Parcels Packages South Africa messages: