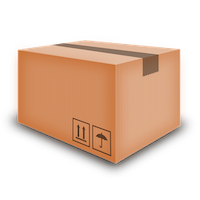 Package delivery to Los Angeles - California - Parcels Packages
Winsor Ltd
Posted by: Leon Hamilton
I need to send a package. Okay, so what makes mine any different than anyone else's need to send a package that posts to this forum? Nothing. My need to ship a package is due to my customer having placed an order with our company which is located just outside of Quebec City, Quebec, Canada. But what I need is for someone to send me information about package delivery to Los Angeles - California, in the United States.

Once this order is processed, the package being shipped will weigh nearly 6 kilograms. The package has the dimensions of 60 cm in length, 37 cm wide, and 27 cm deep. Will it be possible for you to complete this delivery within 3 days from the time it is shipped? What would be your charges for this express service? What are your charges for your standard shipping services too?

With the information kit that you send, please include your company's standard shipping terms. These terms should also include your payment terms and claims policy. Thank you for supplying us with this information.